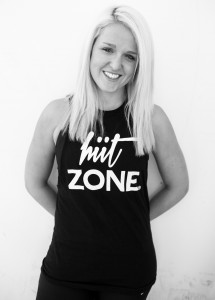 Beth Bishop 
Beth is a premier athletic performance trainer who specializes in athletes of all shapes and sizes and ability levels. Beth is also the founder and CEO of Champion Endurance, a premium endurance sports club that combines marathon and triathlon training with excellent strength conditioning, injury prevention, and nutrition programs.
Beth was born and raised in Rochester, Minnesota and received her bachelors degree from Tufts University. Right after graduating from Tufts, Beth spent a year in Germany as a Fulbright Scholar and then returned to Boston to work as a business analyst and project manager. After a few years as an office junkie, she left to pursue her real passion— training endurance athletes and helping others improve their lives through fitness and wellness. She applies her past business expertise in project management in her training programs to help her clients set goals, stay on track, and ultimately achieve success. Beth is also an accomplished athlete– she swam competitively for 12 years and has run 11 marathons and has completed numerous triathlons, including a full Ironman.
Beth is certified by the National Academy of Sports Medicine as a Certified Personal Trainer and Mixed Martial Arts Conditioning Specialist. She also is also a United States Weightlifting Level 1 Olympic Lifting Coach and a Kettlebell Concepts and Kettlebell Athletics kettlebell instructor. Whether you are looking to run your first marathon, lose a few pounds, PR your next race, or just simply feel amazing, Beth has you covered!
CERTIFICATIONS
Certified Personal Trainer, National Academy of Sports Medicine
Mixed Martial Arts Conditioning Specialist, National Academy of Sports Medicine
Equinox Fitness Training Institute
United States Weightlifting
Kettlebell Concepts Level 1 Coach
Kettlebell Athletics Level 1 Coach
Pre-Natal and Post Partum Trainer, Annette Lang
Integrated and Corrective Stretching, Annette Lang
SPINNING
Find out more or contact Beth at: http://beth-bishop.com and http://www.facebook.com/phoenixeffectLA