Introducing the Digi-Wear Tech Shirt by Digi-DNA.
The Digi-Wear Tech Shirt is the worlds first Tech Shirt that incorporates multiple physiological monitoring systems into an advanced designed compression shirt.

 Monitor - Real Time Feedback
Heart Rate
Calorie Burn
Protein Burn
Fat Burn
Pedometer stats
Hydration
Blood Oxygen Concentration
Pre-orders are being taken now for competitive sports like Marathons, Triathlons and Cycling events, reserve your stock now as it is limited!
Bring incomparable performance to your fitness lifestyle with the Digi-DNA Tech Wearable training shirt.  We've integrated Digi-DNA sensing technology into the fabric, including washable wires. The Digi-sensors in the fabric monitor, records and transmit physiological information like your pedometer, calorie, protein and heart rate your entire workout easily.
The Digi-Tech Wearable training shirt is perfect for anyone who trains crossfit, competitive, college and professional sports or military training program. We know that by better understanding how your body is performing in real time the better health and fitness decisions you can make.
Fitted athletic quality compression shirt

Digi-sensors woven into the fabric

Digi-tech pro fabric focuses muscles' output to increase core strength, speed and endurance

Digi-tech pro fabric odor guard

Advanced moisture wicking fabric keeps you dry and comfortable

Custom seams and flex panels ensuring a full range of motion

Skin safe seams greatly reduces chafing and skin irritation

Fitted quality design

84% polyester/16% elastane single jersey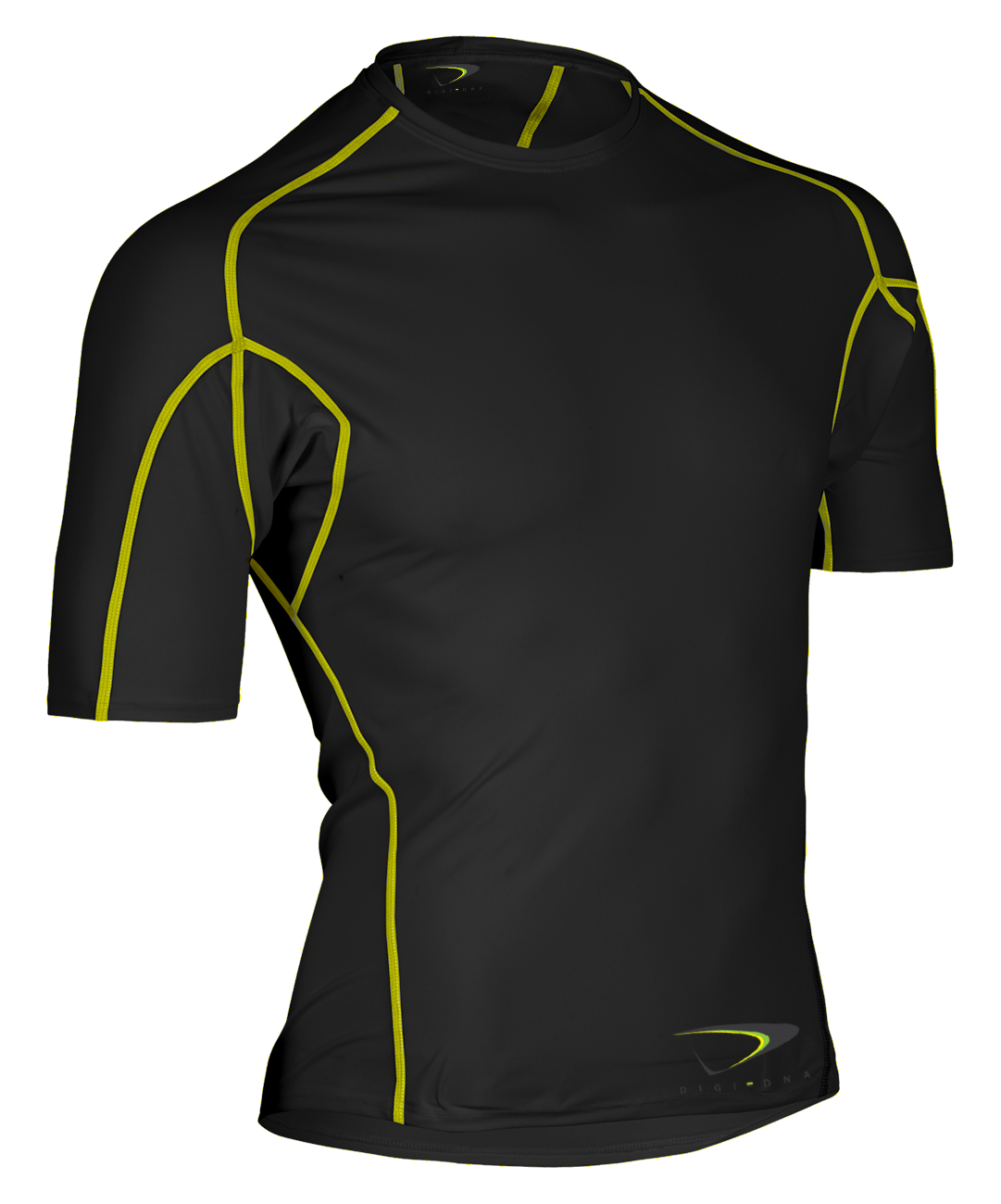 Contact Ron Bush today for samples and production ordering information at:
This email address is being protected from spambots. You need JavaScript enabled to view it.
323-380-8641 Office